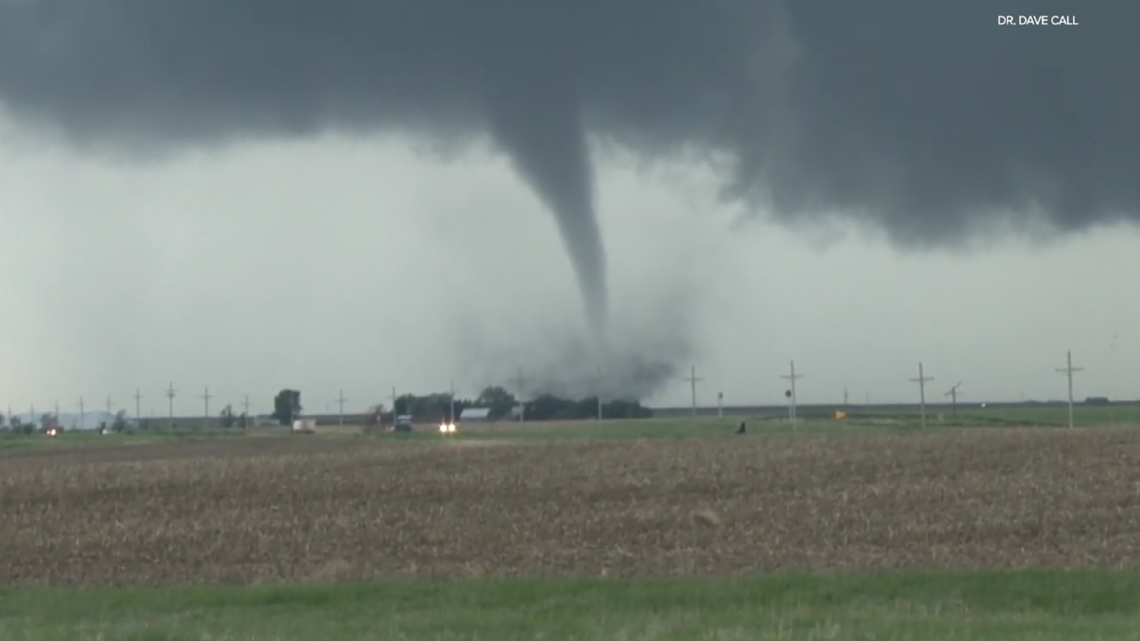 Ball State students take a close look at extreme weather conditions in storm chasing class
A small group of students gain real-world experience as they chase storms across the Great Plains.
INDIANAPOLIS – A group of Ball State students share their experience hunting storms in the Great Plains.
Students set off on an unforgettable journey, studying the atmosphere, forecasting inclement weather and chasing storms.
"So far we've seen at least five tornadoes, but the biggest yesterday was either the EF2 or EF3 lineup in Kansas," said college student Rachel Wynalda.
Wynalda is one of a small group of students led by Ball State Associate Professor of Meteorology Dr. Dave Call.
"I'm proud of the fact that this is a chase class and not a chase tour," Call said.
This is his fourteenth time as the head of the storm chasing class.
"Understanding what the radar is really showing you, storms, is essential," Call said. "So on this trip we have the radar in the vehicles, we have it on the iPad while we're out there watching the storms, and it allows us, you know, to really make those connections between how storms work. and what we can see on the radar. "
These forecasts can save lives and you can tell these students have a real passion for the weather.
"I got mine from my dad, actually. He likes storms too and even yesterday when we were watching the tornado … I gave him a quick FaceTime call and just showed him the tornado," Wynalda said.
RELATED: The Weathering Season Is Here. Are you ready?
"You can look at all the data and everything, but at the end of the day you have to be prepared for anything, because the weather is very unpredictable and I feel like the more we are here, the more storms there are. we hunt, we learn more about trends and things that can help us, for example, better identify storms and protect people, "said student Alexander Duffus.
Duffus is another student in pursuit and his passion comes from wanting to protect people.
"I don't think anyone should die for much more," he said. "So anyway I can help the meteorology field and how to protect people, I want to do it."