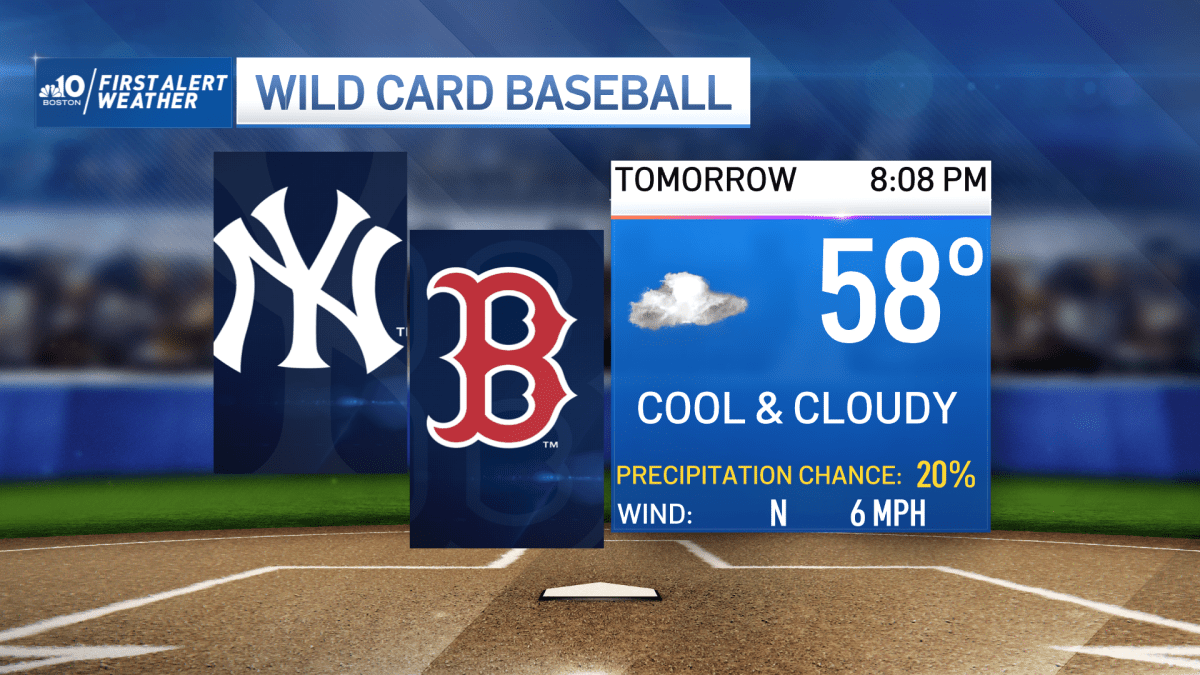 Boston Red Sox Yankees – NBC Boston game weather forecast
We finally shake off the rain. But not after some spots have picked up more than two inches (on Cape Cod) and more than a generous inch in others.
The last rainy weather will dry up until this morning, with the clouds remaining in the afternoon (I never said anything about the sun). This keeps us stuck in the low 60s for high temperatures as the winds slowly shift from northeast to north.
It's a raw, cold night in Fenway for the game, but at least it's not drenched. And that seems to be the theme for the rest of the week.
The sun will come back tomorrow, and with a mass of air not really cold at all, we will be able to make the 70s far from the coast. Why is the coast the exception, you ask? It's the return of the sea breeze, which keeps us humbled in the 60s for the rest of the week.
The big story is the end of the week, with a huge high pressure bubble rolling down from New Brunswick and Maine. You could almost say that his arrival is both a blessing and a curse. The peak will hold back any rain that comes in for the weekend, but it promises to bring our temperatures down to unusually cool levels for the season.
We'll only deal with the 50s above and below 60s for highs, and overnight we'll fall back to the 30s and 40s. We'll probably moderate by Marathon Monday (oddly typing that in early October), and I hope the dry force field will continue to hold.