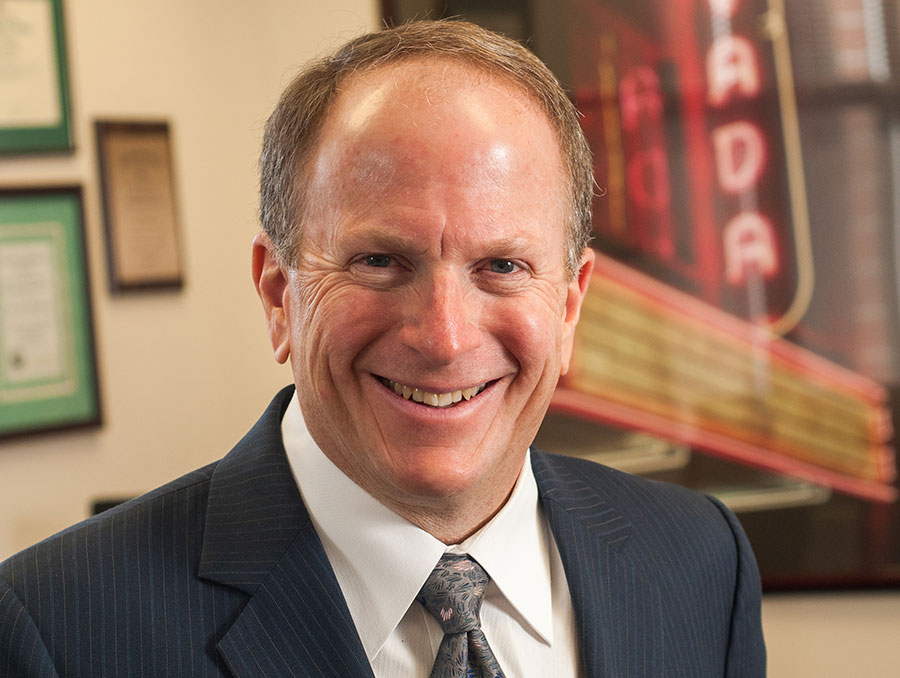 Dean of journalism becomes president of national journalism association
The dean of the Reynolds School of Journalism, Alan Stavitsky, became president of the Association of Schools of Journalism and Mass Communication (ASJMC) for the term 2021 to 2022. The ASJMC is a national educational association of approximately 190 journalism and mass communication programs at the college and university levels, primarily in the United States and Canada.
Stavitsky was elected by ASJMC members to the association leadership level in 2019 and is assuming the presidency this year after serving as vice president and president-elect.
"Dean Stavitsky's presidency reflects how the university's professors are respected across the country as leaders in their disciplines," said Brian Sandoval, president of the University of Nevada, Reno. "The academic community has benefited from Al's leadership over the past decade, and I look forward to seeing his impact on journalism education nationwide."
In his role as President, Stavitsky will lead ASJMC's efforts to help administrators of journalism and mass communication programs meet the challenges of the pandemic, promote innovation in an era of technological and industrial change, and support the accreditation process for journalism and mass media. communication units.
"ASJMC provided me with great inspiration and support during my deanery," said Stavitsky. "It is now a privilege to have the opportunity to serve the organization as President.
Stavitsky became Dean of the Reynolds School in 2012. During his tenure, the school won several awards, including the Online News Association's Grand Prize for Innovation in Journalism Education and the Prize of the equity and diversity of the Association for Education in Journalism and Mass Communication.
He holds the Distinguished Scholar designation for the Library of Congress Radio Preservation Working Group and oversees the University's public radio stations, KUNR and KNCJ.