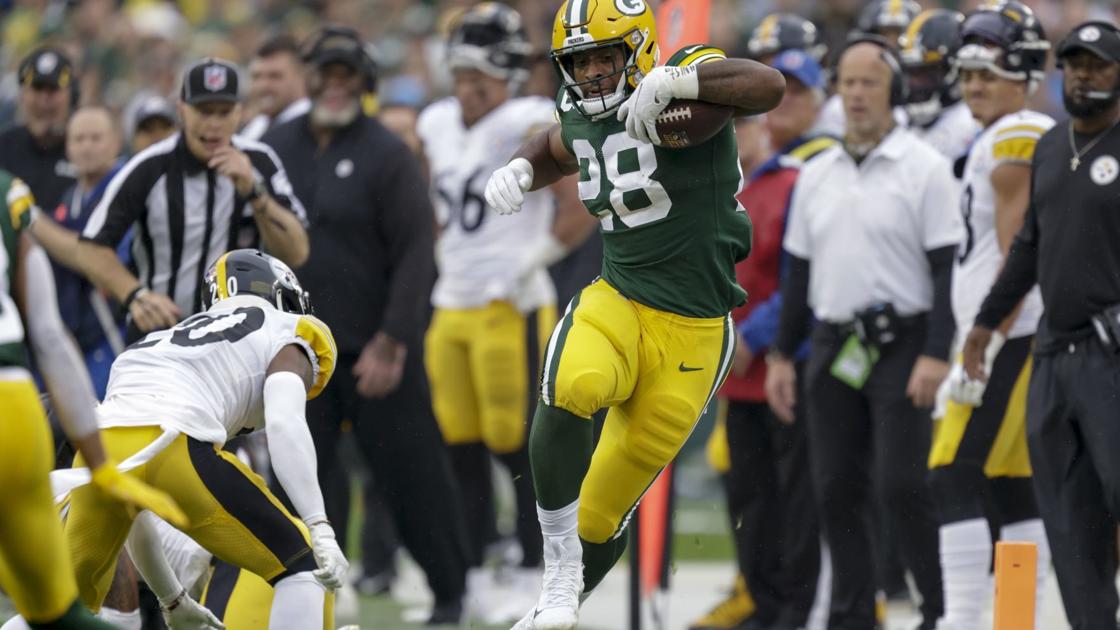 In AJ Dillon, the Packers not only have a "Green Bay back in cold weather", but also a "really lively" player | Professional football
JASON WILDE For the State Journal

GREEN BAY – Shortly after the Green Bay Packers picked AJ Dillon in the second round of the 2020 NFL Draft, Brian White made a prediction.
White, the former University of Wisconsin offensive coordinator and running backs coach, knew Dillon well after coaching him at Boston College, and White also knew a thing or two about Wisconsin winters – and how well he is nasty for defenders to tackle big backs like the 6ft, 247lb Dillon.
And so, having also coached 1999 Heisman Trophy winner Ron Dayne – and seen the phenomenon happen to future Big Ten tackles – White believed opponents would be reluctant to take Dillon head-on.
"The strength of his lower body is ridiculous – its power, its ability to change direction at this height," White explained. "I mean, he's a guy at 5% body fat at 247 pounds – it's just that he's rare.
"The starting angles for tackling are different, where they're going to hit you are different, they start high and end up going towards the ankles, and therefore they miss a lot of tackles. It's not much fun when it's really cold to face an explosive 247 and 250 pound athlete in cold weather. I don't think that's on a lot of people's hit lists to do in December and January.
Turns out it's not much fun to do on a dreary October afternoon at 67 degrees at Lambeau Field either.