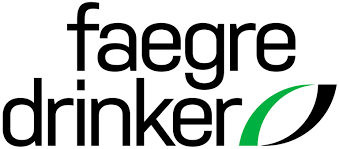 Intellectual Property Patent Agent – Law Firm – Denver, Fort Wayne, Indianapolis, Minneapolis, Wilmington
Faegre Drinker is actively recruiting an Intellectual Property Patent Agent to join our thriving intellectual property practice. This position offers the opportunity to participate in all aspects of patent preparation and prosecution in our offices in Denver, Fort Wayne, Indianapolis, Minneapolis or Wilmington.
Successful applicants must be registered patent agents with a technical degree in chemical engineering, chemistry or related technology. This position will further enhance our chemical patent expertise while providing the opportunity to do sophisticated work with excellent clients. Exemplary technologies include coating technology, 3D printing, fluorine chemistry and polymers. Candidates must be collaborative and motivated to be successful in a client-focused and team-focused environment. Preferred applicants will have excellent academic credentials, strong writing skills, and professional recommendations.
Apply online at:
https://www.faegredrinker.com/en/careers/technical-specialists-and-patent-agents#!#tab-Overview
If you are looking for an opportunity with a growing collaborative business, please apply online and include a cover letter, resume, essay sample, and transcripts.
Additional information
Employer type: Law firm
Location: Denver, Fort Wayne, Indianapolis, Minneapolis, Wilmington