Food accessibility took center stage during the first of three webinars at the Western Maryland Food Council Virtual Conference.
The video session was joined by approximately 75 attendees to listen to the keynote address by Mark Winne, author and senior advisor at the Center for a Livable Future at the Johns Hopkins Bloomberg School of Public Health.
Winne spoke about his book, "Food Town, United States: Seven unlikely cities that are changing the way we eat."
Session attendees, along with Winne, said Alleghany, Garrett and Washington counties are doing well to implement Winne's "local food movement."
Strong and reliable local food sources contribute to four foundations of healthy communities, said Winne. These foundations are food security, social justice, health and a sustainable economy.
Winne discussed the successes in rebuilding a healthy food system in Hartford, Connecticut, a collapsing city in part because of its agriculture-based economy no longer dependent on seasonal workers as well as the expansion of the suburbs with the simultaneous loss of the tax base. Food co-operatives have become a critical part of Hartford's successful reinvention. And the three counties of western Maryland also successfully support food cooperatives.
Building cooperatives and communities
Experience, imagination and relationships are the three ingredients that build strong food cooperatives, said Winne. Applying this experiment requires careful and consistent data collection and analysis.
Co-ops need to examine and analyze their data on what works and what doesn't. From this information, effective plans can be developed and implemented to strengthen and expand the customer base and sales of co-ops.
Winne said co-ops work best when they are built on respect for suppliers as well as customers. Plus, co-ops need to be imaginative to find the next best thing that will encourage more customers to make bigger purchases.
"Think of the process as a system," said Winne, adding that you have to look at the whole as well as the producer and the individual members.
Look at the process from different angles and listen to what producers and customers are telling you, said Winne. Be prepared to change the system to improve accessibility and make it fairer.
Co-ops produce stronger farming communities and businesses, Winne said. Cooperatives can also develop a shared vision for a community, establish common goals, clarify the roles of individual participants in achieving set goals, strengthen communication between cooperative members, identify common methods of evaluation and measurement , and build a coordinating entity to guide the coop and interact with community leaders.
Winne cautioned his listeners against "problem harassment."
Avoid everyone jumping onto a single solution to a problem, he said. Instead, try to identify a variety of possible solutions or interventions for the problem; tackle the problem from all directions.
In a Johns Hopkins study of two Baltimore co-ops with similar characteristics and problems, the co-op that implemented many interventions improved by more than 28%, while the co-op that focused its attention on a solution n 'increased its profitability by only 6%. .
Food policy councils are organizations that facilitate planning for sustainable food systems at regional and local levels. There are now over 280 such councils in the United States – the Western Maryland Food Council is one of them. These councils bring together influencers from government, academia, agriculture, food banks, restaurants, retail and the religious community to assess access to food and plan for ways to strengthen food security. .
These organizations strive to figure out how to make good food accessible to everyone by encouraging entrepreneurial ventures, offering seed grants, forums and conferences, encouraging the engagement of millennials, and making food available. a priority.
The push to buy local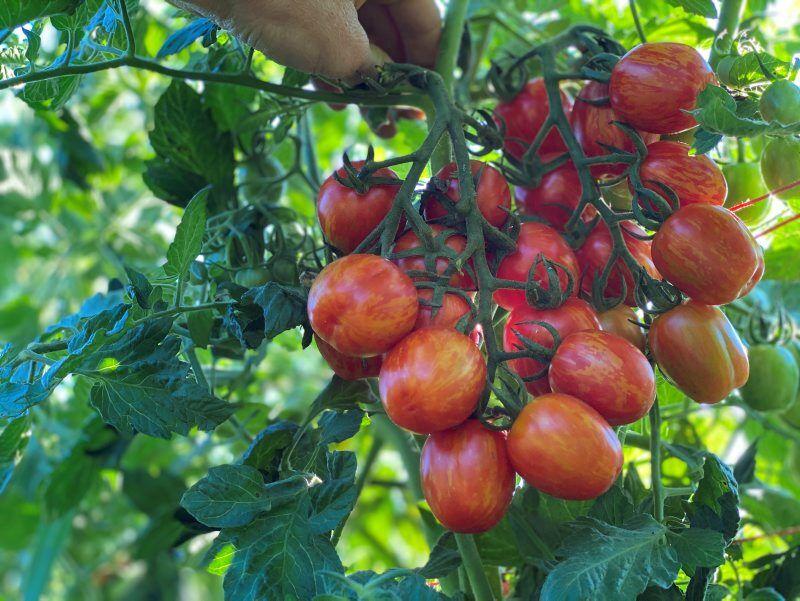 Three residents of western Maryland engaged in food-related businesses participated in a follow-up session to discuss their roles in regional food accessibility.
Charles DeBerry, President of Garrett Growers Cooperative, spoke about the 11 member organizations of the cooperative, established in 2010.
"We try to make buying local food as easy as possible," DeBerry said.
The Garrett Growers Cooperative has hired a communicator who contacts customers and farmers, builds relationships for the cooperative, and acquires contracts and more growers to fulfill those contracts.
"Our goal is to get the money for the farmers," DeBerry said.
The cooperative delivers to buyers, works to increase production and determines new market demands.
In 2020, the co-op had its best sales year, but that doesn't mean the co-op is without problems.
Better communication between cooperative members and finding more local producers to meet the growing demand for locally grown produce are the two main issues facing the cooperative.
"We would like local and state governments to make it easier for co-ops to run, remove some of the bureaucracy, and maybe come up with additional initiatives to support co-ops," DeBerry said. "The government purchasing process needs to be more user-friendly, easier for small producers to bid on. It is too heavy for small producers to bid.
Joe Acord, Chairman of the Board of Wholesome Harvest Co-op, spoke about the growing company.
Wholesome Harvest, in Frostburg, Maryland has 218 members / owners and is growing.
Some of his accomplishments include: expanding marketing opportunities for members; better accessibility to affordable and locally grown food; improving the access of SNAP beneficiaries to healthy products; and continue to educate the community on food, health and wellness issues.
The cooperative is working to establish its own brand, support a community garden and reduce the use of plastic.
The final panelist was Brenda McDonnell, owner of four Garrett County restaurants, including Brenda's Pizzeria, Trader's Coffee Shop, Ace's Run Restaurant and Firewater Kitchen and Bar.
McDonnell prefers to buy local produce and ingredients for its restaurants. Garrett Growers Cooperative is one of its sources.
A challenge with buying locally is the higher cost of the products, she said. But this is balanced by the enthusiasm of its customers for local products.
"Customers will pay more if they know we're serving local produce," McDonnell said. "We need to do more advertising, to do more marketing."
She said the produce looks good and tastes better when sourced from local producers. It meets twice a year with buyers and producers to discuss problems, solutions and innovative projects.
She wants to try and plan visits to the farm, after the pandemic, for her staff and other interested parties so that they can see where the food is coming from and understand why it is important to support the local food industry.