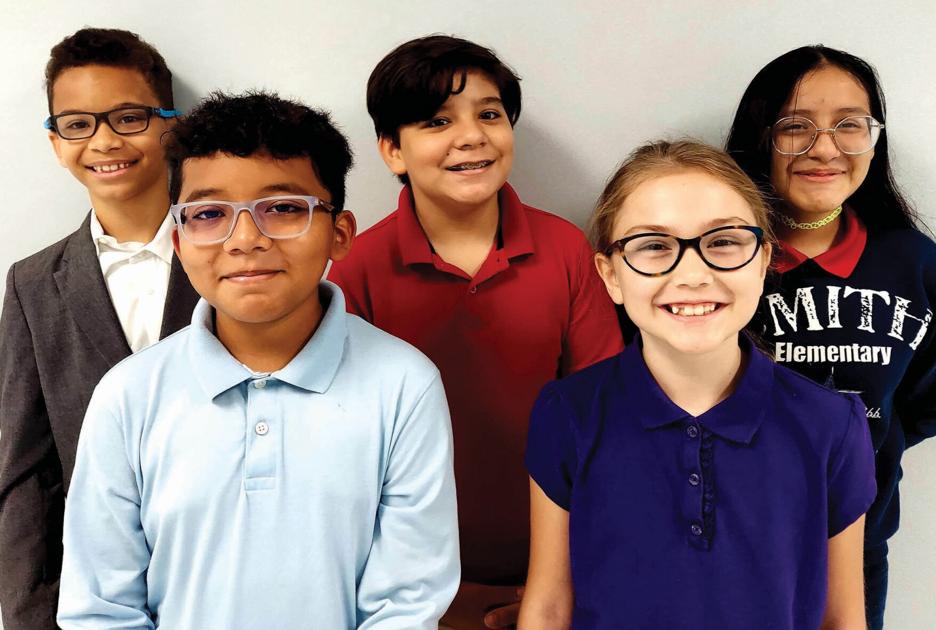 Smith Elementary Journalism Class Contributes Campus Newsletter | School news
Have you ever sat down and said to yourself, "Global pollution is the number one cause of global warming? "
Smith Elementary School Kylee Gibson, 10, interviewed a school counselor for the campus newsletter.
Her classmate Jonathan Milton, 10, wrote an op-ed on global warming from a child's perspective.
Alexsander Gutierrez wrote an editorial cartoon.
Students are enrolled in the school's journalism course, offered for the first time this fall. The class is supervised by Jillian Haberman.
"I am only the facilitator. I really guide them, "she explained. "They do all the work themselves.
The course was the brainchild of Gibson, who saw it as a natural extension of a book writing project in his fourth year.
"We were writing 'A Cracked Fair Tale of Goldilocks and the Three Bears' last spring and I thought, wow, that's fun. I wonder what other writing project we could do in school.
She approached the book's writing coach and came up with the idea of ​​a journalism class where students could hone their writing skills.
The class meets every morning from 7 a.m. to 7:30 a.m. in Haberman's classroom where they discuss history and editorial ideas and work on their writing and sketching projects.
Jimena Cortez, 11, and Justin Campos, 10, join Gibson, Alexsander and Gutierrez in the class.