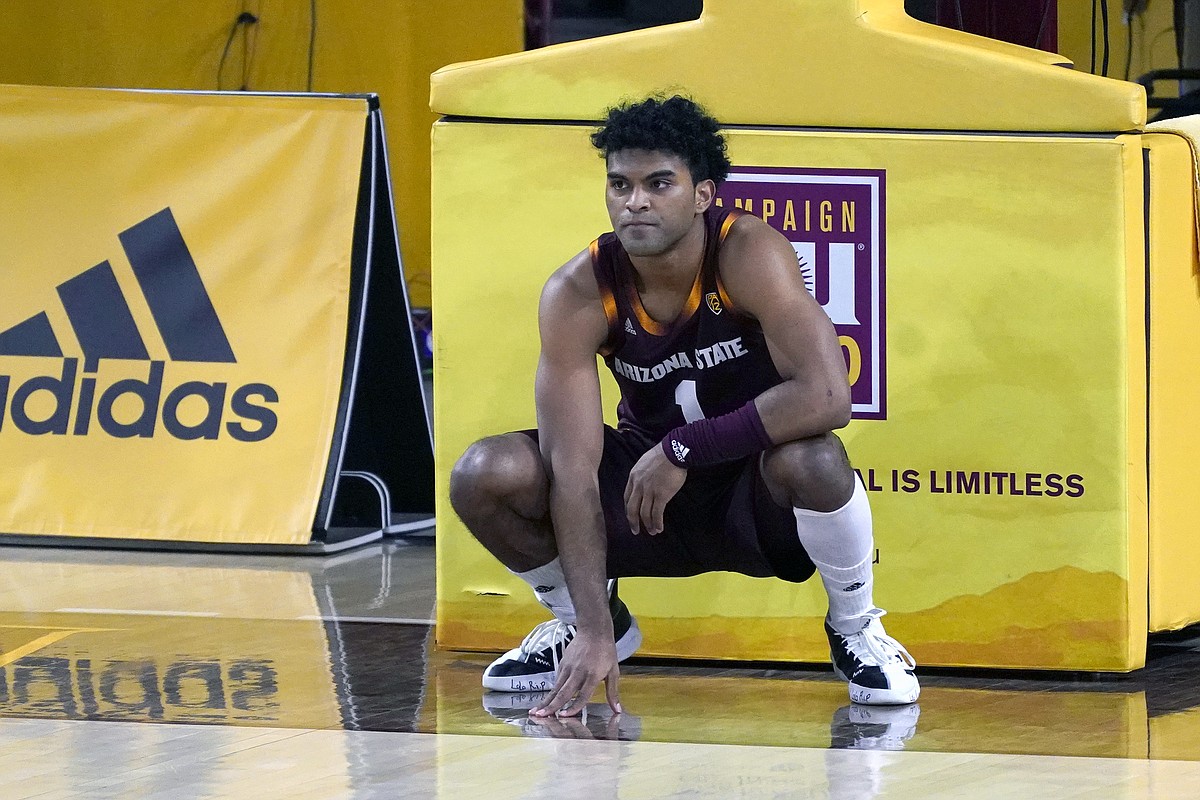 Transfer keeper Remy Martin keen to forge new relationship in Kansas | Tale of Tait
Aside from meeting a few current Jayhawks in the two games Arizona State played against Kansas during his time at ASU, Remy Martin doesn't have much of a relationship with the crew who may soon become his new ones. teammates.
And that's how he likes it.
When asked in a phone interview shortly after his engagement with KU last month if he knew any of his potential new teammates, Martin replied: "Not very well, which is exciting, guy".
"I'm excited to build a relationship with the guys from scratch and just get to have something new," he added. "I'm excited to develop a relationship with these guys and a strong relationship because I just think when your relationship is a lot stronger you tend to do more and you kind of want to help someone more and just win." basketball games. And that is what is important.
Martin's lack of familiarity with the Jayhawks makes sense for several reasons.
First, Kansas' 2021-22 roster he could join includes nine new players from last season. Many of them are expected to show up on campus this weekend in time for the start of summer practice next week.
Beyond that, Martin, who turns 23 on June 16, is also said to be one of the oldest players on KU's roster and the only player in the KU squad's 2017 recruiting class. Players in the same class often get to know each other by competing together or against each other at AAU events or camps.
The KU class of 2017 consisted of Marcus Garrett, Silvio De Sousa and Billy Preston.
Super senior Mitch Lightfoot is the only player on KU's roster to appear in the game between KU and Arizona State at Lawrence in December 2017, when Martin came off the bench to score 21 points in 32 minutes in an ASU upheaval. .
And Lightfoot (8 minutes) and David McCormack (11) were the only current Jayhawks to play in the rematch with the Sun Devils in Arizona the following year.
Martin, who pledged to KU after announcing plans to test his NBA Draft stock this offseason, is still exploring his NBA options. He has until July 7 to make a final decision on whether to stay in the draft or come to Kansas.
His addition to the roster became official last week, when his papers arrived at the KU basketball offices.
And while playing in the NBA has been one of his longtime goals, Martin made it clear after making a commitment that playing in Kansas would also be the thrill of a lifetime.
"Playing for a guy like Coach (Bill) Self and in a historic program like KU is just an amazing deal for me, man, and I couldn't refuse," Martin said in May.
He also referred to the educational bonus that would come with switching to KU.
"I want to make sure I get my masters," he said. "It's probably the most important thing for me right now, just being able to do it and get my masters and kill two birds with one stone. It's a win-win situation for me (and) my master's degree is very important to me.